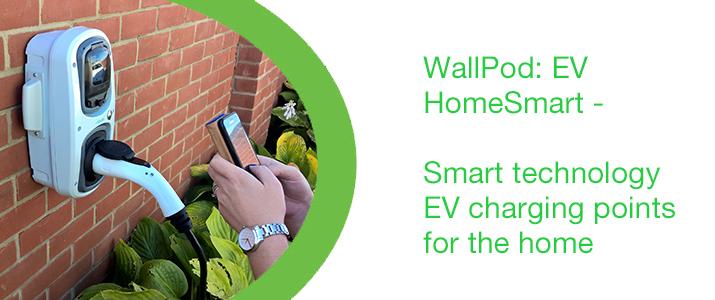 This mode 3 smart charging wall unit has been designed to provide the user with an interactive EV charging solution for the home. The EV driver can control the charging activity of the WallPod using their mobile phone or any other web enabled device.
WallPod:EV Home Smart can also monitor and record all charging activity and history as well as provide information relating to total electric miles and CO2 savings.
The WallPod unit is available in either Type1 or Type2 tethered lead or Type2 charging socket at 3.6kW (16amp) or 7.2kW (32amp) charging speeds and comes with the option of either GPRS or Ethernet back office connectivity.
The WallPod:EV Home Smart Charging Unit is part of the award winning, industry leading Wall Pod range and comes with built-in modern, Mode 3 controller, MID approved kWh meter, overload and fault current protection, electrical contractor and GPRS or Ethernet connectivity.