QUANTUM: EV - IDEAL FOR OFFICES, SCHOOLS, FACTORIES, PRIVATE CAR PARKS, DEPOTS AND MANY MORE.

The QUANTUM:EV pedestal offers a blend of quality and value, and has been specifically designed to provide both style and flair. Its unique LED louvered amenity lighting safely guides EV drivers to their charging point during the hours of darkness. 
The unit's custom branding options also provide the perfect blank canvas for company logos, colours, etc. Ideal locations include offices, factories, private car parks, schools, depots and many more. This versatile, future-proof, free-to-use pedestal provides Mode 3 fast charging at 3.6kW speed.
This versatile pedestal offers either 1way or 2way Type 2, Mode 3 fast charging socket(s), c/w hatchlock, built-in overload & fault current protection plus the unique LED lighting.
The ideal location for this charging point would be offices, schools, factories, depots etc.
These units are also available in three phase mode. Please contact us for more details.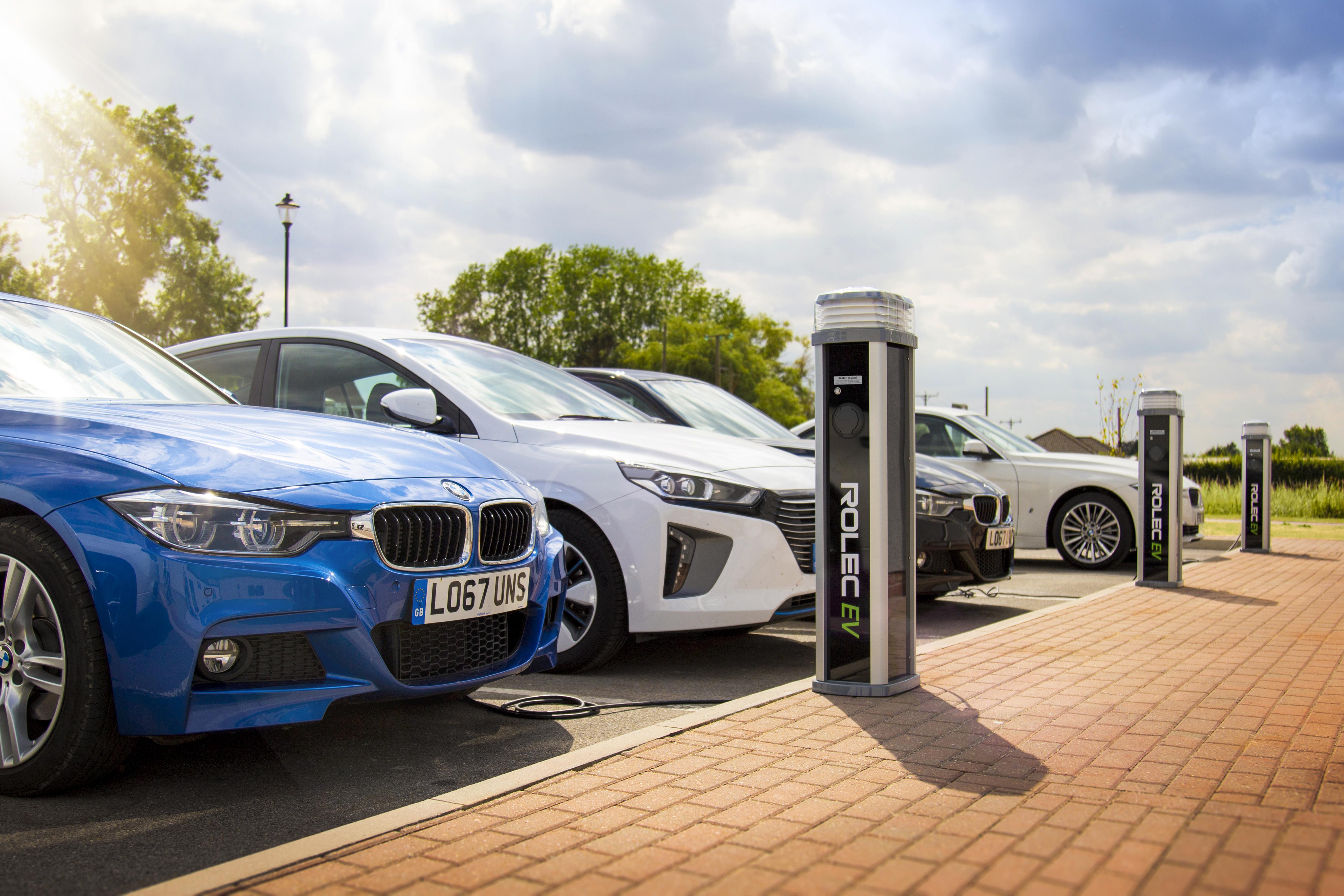 HIGHLIGHTED FEATURES
• IEC 61851-1 Mode 3 fast charging
• IEC 62196 (Type 2) charging sockets c/w security hatchlocks 
• Charging speed: 3.6kW (16A)
• Can be upgraded to accommodate various pay-to-charge (PAYG) solutions
• Photocell controlled LED amenity lighting head
• Surface or root mountable
• Built-in overload and fault current protection (RCBO)
• Built-in LED charging status indicator
• Easy to install and maintain
• IP66 British Standard Institute (BSI) certified 
• Corrosion resistant & UV stabilised
• Impact resistant design
• CE certified
CERTIFICATION & COMPLIANCES
• Wiring Regulations - BS 7671 (18th Edition)
• IET EV Regulations, Glow Wire Testing - IEC 60695-2-13
• EMC Compliance - EN 61000-6-3:2007, EN 61000-6-2:2005
• Safety Compliance - EN 60950-1:2006, EN 60950-22:2006, Low Voltage Directive (LVD) 2014/35/EU
• Environmental Protection -
IP66 (Category 1) Weatherproof BS EN 60529,
UL94 Flame Rating at V2 for 1.5mm and 3.0mm
EV CHARGING COMPLIANCE   -  
 EN 61851-1:2001, EN 61851-21:2002, EN 61851-22:2002
INPUT VOLTAGE   -   
230V AC/50Hz (Single Phase)
OVERLOAD AND CURRENT PROTECTION  
2 x Built-in 20A, 30mA Type A RCBO & 6mA DC Sensitive Device
INCOMING CABLE TERMINALS -
3 X 35MM
PACKAGING DIMENSIONS:  420mm x 1600mm x 420mm (W x H x D)
OVERALL WEIGHT : 27KG
PACKAGING MATERIAL: Corrugated box