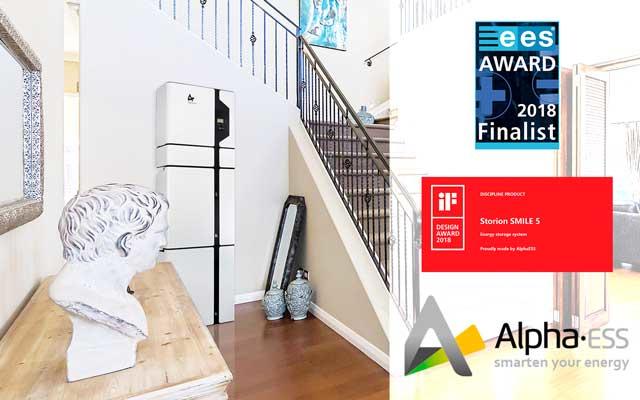 The Alpha Smile B3 's bigger brother, this Award winning 5kW Hybrid Inverter module with a 5.7kWh Lithium Iron Phosphate battery is ideal to incorporate into a new photo-voltaic system as it comes with its own inverter. 
As like its little brother, it is modular, the Smile 5 can be stacked up to an amazing 34.4kWh capacity.
Not only is this system ideal for a domestic solution, it can also be used in a small commercial situation.
Again, the system requires an AC connection to run.
The web based app is great to see what your battery is doing even if you are not at home.
The Alpha Smile package comes with a Wifi dongle that connects to the app. It is necessary that the system is connected to the cloud based monitoring system to receive the full warranty from Alpha.
The price is inclusive wifi dongle and delivery.

With energy costs likely to go up even more it makes sense that families and businesses take advantage of new technologies and store unused solar energy for later. Already huge in Australia, the Alpha Smile systems are well made, look sleek and modern and are well priced compared to similar technologies out on the market.
We are also looking for electrical installers around the country to become partners, please use our contact form if you would be interested in becoming an installer.